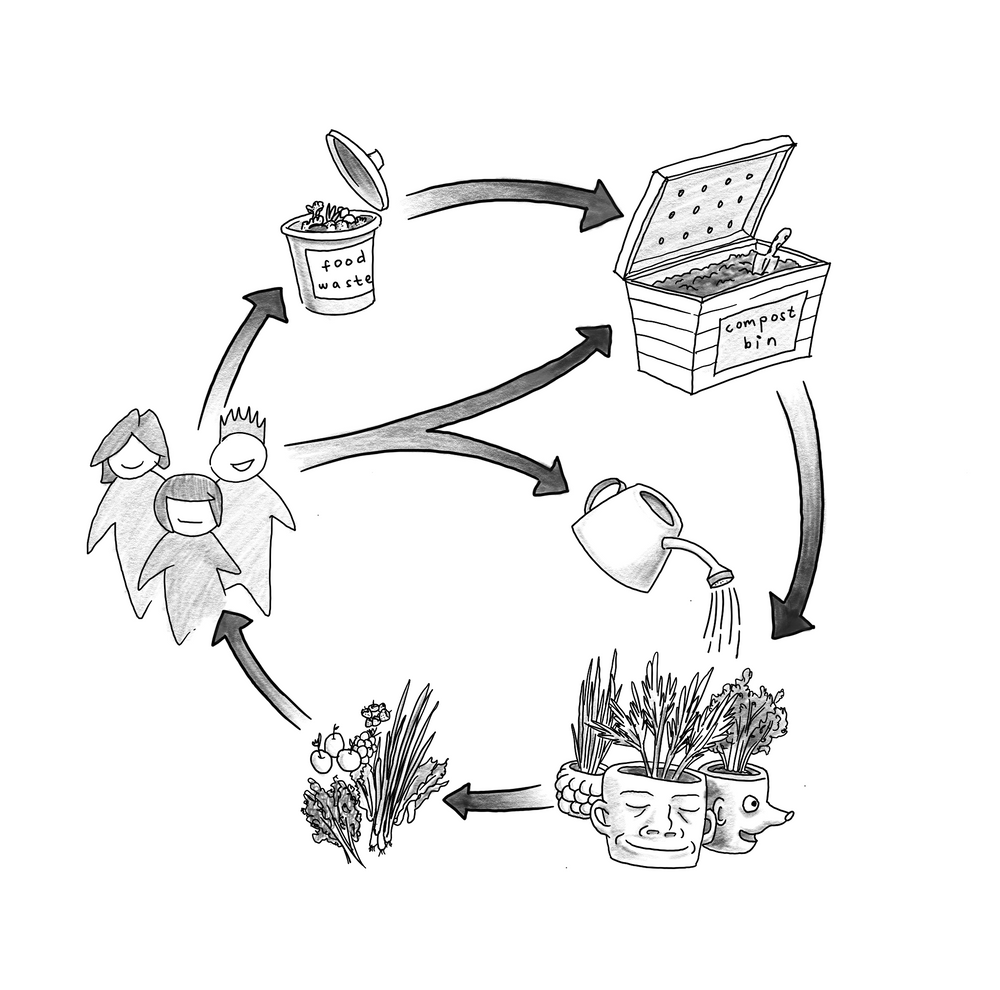 About the Team
Ralph C. Lumbres is an interdisciplinary artist and educator. He creates participatory projects integrating art and design with citizen science and community development. He is the founder and a managing member of Salikhain Kolektib (formerly Prodjx Artist Community), an interdisciplinary collective that creates participatory art and research projects in communities in the Philippines and abroad. He was a resident artist of Koganecho Bazaar, and PARADISE AIR.
Idea Overview
円の精神 (Spirit of a Circle) is a participatory art project. It is a food-waste-to-compost-to-garden system that leverages art activities to engage with the local community in helping achieve zero-waste and teach the concept of circular economy.
The idea is to set up a compost bin near or within the premises of the community garden where local community members are encouraged to visit and co-manage by themselves. To motivate them, there will be a sculpture workshop wherein they will create their own plant pots in which they will grow a plant of their choosing. This special plant will be placed and organized near the community garden and compost area. The idea is to encourage the participants to take care of their own plants, by watering, and feeding them with compost — which will come from the food waste that they put in the compost bin. In one visit, one can (1) put in a week's worth of food waste; (2) collect processed compost from the bin and; (3) put it in the plant while; (4) watering it at the same time.
This project hopes to show people how the waste management system of a city or a local community works. In revealing the system, this project aims to challenge us to rethink our mindset on consumption and see the interconnections of our actions.
Background & Motivation
As an artist, one of my curiosities is how to create art projects that promote sustainability. I used to have a vermicast compost at home in the Philippines and also advocated it in the organization where I worked before. For this project, I'm curious as to how participatory art can be leveraged to create a new system, and push for behavior change when it comes to food wastes.
Next Steps
I hope to implement this project in Nishiike Valley in Tokyo and develop a workshop design to prototype this kind of participatory project. I also hope that it can be replicated in other spaces especially those communities with existing community gardens.
Sources of Inspiration
circular economy, systems thinking, vermicast