We are an urban experience design studio
We are an urban experience design studio based in Tokyo, Kyoto and Amsterdam. Our work started from our own frustration towards Japanese cities, where we were born and raised. After years of working to build communities and plan interventions, we found ourselves somehow lost in the rapidly changing cities that have an irreversible inclination towards money, towards commerce, towards exchange, towards products.
We believe that a city could be a work of art — something we can make and change with our own hands. We've also seen that there are so many interesting stories, such a rich body of knowledge rooted in cities in Asia, even though we often follow the Westernized, "modern" way of making a city. Our mission is to celebrate this uniqueness and to build an international collective of emerging urbanists who act together to intervene in the existing paradigms.
for Cities — an Asian Urbanist Platform
for Cities is an international collective of urban practitioners and thinkers working in Asian cities. We provide an urban "repository" — an online idea bank — where emerging practitioners in the field of urbanism (architects, urban planners, civil activists, policy makers, researchers, artists, journalists, and more) can showcase their practices and ideas. From our repository, people can find inspiration, useful tools, happenings related to architecture and urbanism, and even future collaborators for their local projects. We select the finest ideas from the platform and introduce them to established, high-profile companies as well as local goverments and other related institutions who are looking for new inspiration in their projects and new practitioners to help them achieve their goals. We also host an annual city festival & exhibition in multiple Asian cities to share, test, and learn from these ideas.
Ideas, human resources, and an up-to-date showcase of practices in Asia are stored in our platform database, where you can find inspiration, potential collaborators, and more. You can register your ideas anytime.
Multiple global campaigns are held throughout the year, which inform our annual exhibition and surface new, alternative urban vocabularies and concepts from Asia.
Through our community events, chatgroup, publications, and education programs, for Cities functions as a meeting place for sharing information and collaborating with urbanists across Asia.
For Emerging Practitioners
Join our platform for Cities! Submit your ideas to showcase. We provide;
Uploading and sharing of your ideas, tools, and projects
Networking possibilities
Tools, inspiration, and advice from concrete examples to bring to your own projects
Opportunities to promote your projects abroad
Access to the newest happenings and events across Asia
For Companies, Policy Makers, Institutions
We curate talents and ideas from our platform to create an international, interdiciplinary team to help you with urban projects. Those projects could include:
Program design for new urban experiences
Project management for complex urban projects and international team management
Creative direction for urban projects
Design research to support strategic design and development of your products, services, and programs
Education programs developed with international urbanists
Curation / exhibition for museums, galleries, publishing houses, bienniales, and festivals
Publications (books, magazines, web media, etc.) on cities, urbanism, and architecture to communicate your ideas
Email Us
Our Team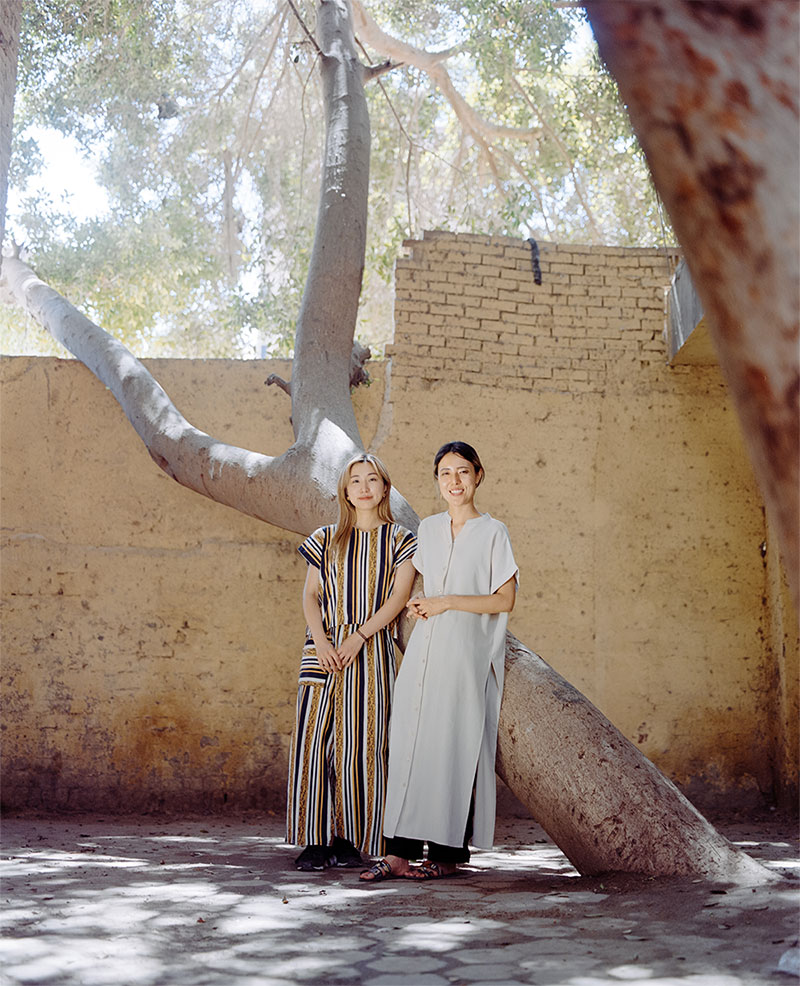 Mariko Sugita
Mariko is an independent editor, journalist and researcher on architecture and urbanism. She graduated 4CITIES Euromaser in Urban Studies, which brought her to 4 cities in various cities in Europe (Brussels, Vienna, Copenhagen and Madrid). After the graduation, she has been trying to cultivate a trajectory that completes connections between journalism and the field of architecture and urban design. After a few years of working as an urban project director in Loftwork.inc in Tokyo, she became independent. She owns her own website Traveling Circus of Urbanism, and manages a cultural space Bridge To in Kyoto where she hosts an "urbanist in residence" program. She has also been organizing various workshops and educational programs and working as a curator. She is passionate about exploring and documenting stories of cities and people who make them, in a different part of the world.
Website: travelingcircusofurbanism.com
SNS: Linktree@MarikoSugita
Yukako Ishikawa
Yukako is an urban experience designer and specializes in participation design, experience design, space design, public art project management. She is based in Tokyo and doing a lot of urban design projects from a bottom-up approach. Her projects include: "Shibuya Hack Project," which aims to find alternative urban designs and apply them in Shibuya along with the neighborhood residents, Tokyu Co., artists, and creators. "Good Survive Project," which aims to revitalize local small business with the Adachi municipality. "True Colors Academy," which was a diversity academy at a global performing arts festival. Her precious moment in the city is "帰り道 — the way home".
Website: na-tokyo.com
SNS: Linktree@YukakoIshikawa
Contact
Email Us