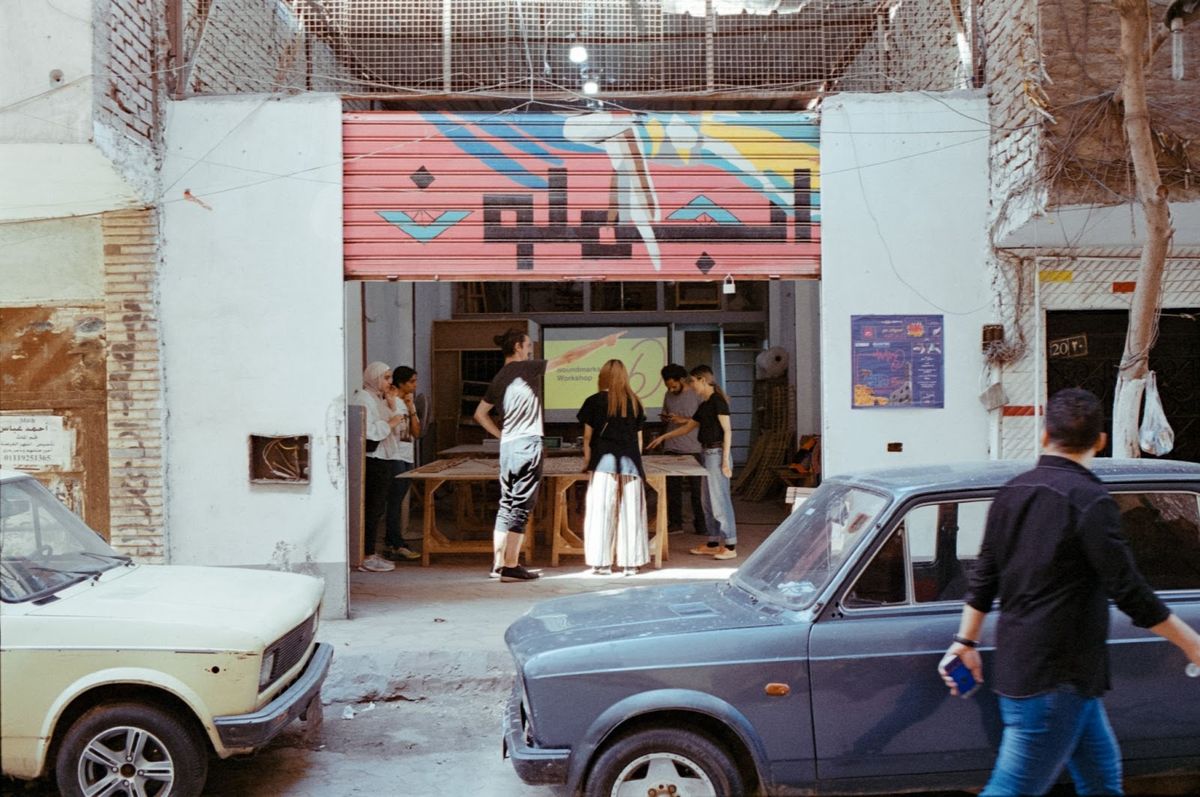 https://www.youtube.com/embed/M-H52NF7YPU
Soundmappng Exhibition
📆
2 days of pop up exhibition
Collaborative mapping and a series of installations created by for Cities and Cluster Cairo
🛠️
3 workshops
In addition to the pop-up exhibition, three workshops (9 sessions in total) were held in a period of one-week
📍
in Cairo
This event was held in Ard-El-Lewa neighborhood, Cairo, in collaboration with Alfabrica and CLUSTER
Download the exhibition booklet

https://drive.google.com/file/d/1ioH8-LjRcYpz96X021QMItkaxFB7m4Xi/view
Theme
What could we learn about our cities through observing their sounds? How does the sonic environment affect the way we live? How can we actively design a sonic environment in cities for a better quality of life for citizens?
Cities are filled with various sounds and rhythms - railroad crossings, the sound of swaying leaves, the rhythm of people passing by. Rhythms and sounds appear and disappear depending on space and time. With the sound and musical environment that surround us, our bodies, including visual information, physical sensations, and the state of our bodies and minds, act as a metronome, guiding us to the cycles and patterns of a city. Given that the current design of cities and architecture are heavily over-dependent on function and our sense of sight, reviving an appreciation of the neglected senses, such as sounds, might give us important insights into how we see the past and future of cities.
This pop-up exhibition invited people to explore the sounds and rhythms of the city, building on an interest in links between audio sensory data, cities, and architecture. During the exhibition, we showcase a collective map to visualize various sonic aspects of the Ard al-Liwa neighborhood, as well as installations made byfor CitiesandCLUSTER, exploring sonic imaginations and observations.
Exhibited work
Soundmapping
The map of Ard al-Liwa neighborhood was created using a CNC machine in Alfabrika. It is a collective map where everyone is invited to take part in adding layers to show their own interpretation of various sonic aspects of the neighborhood. Photo Gallery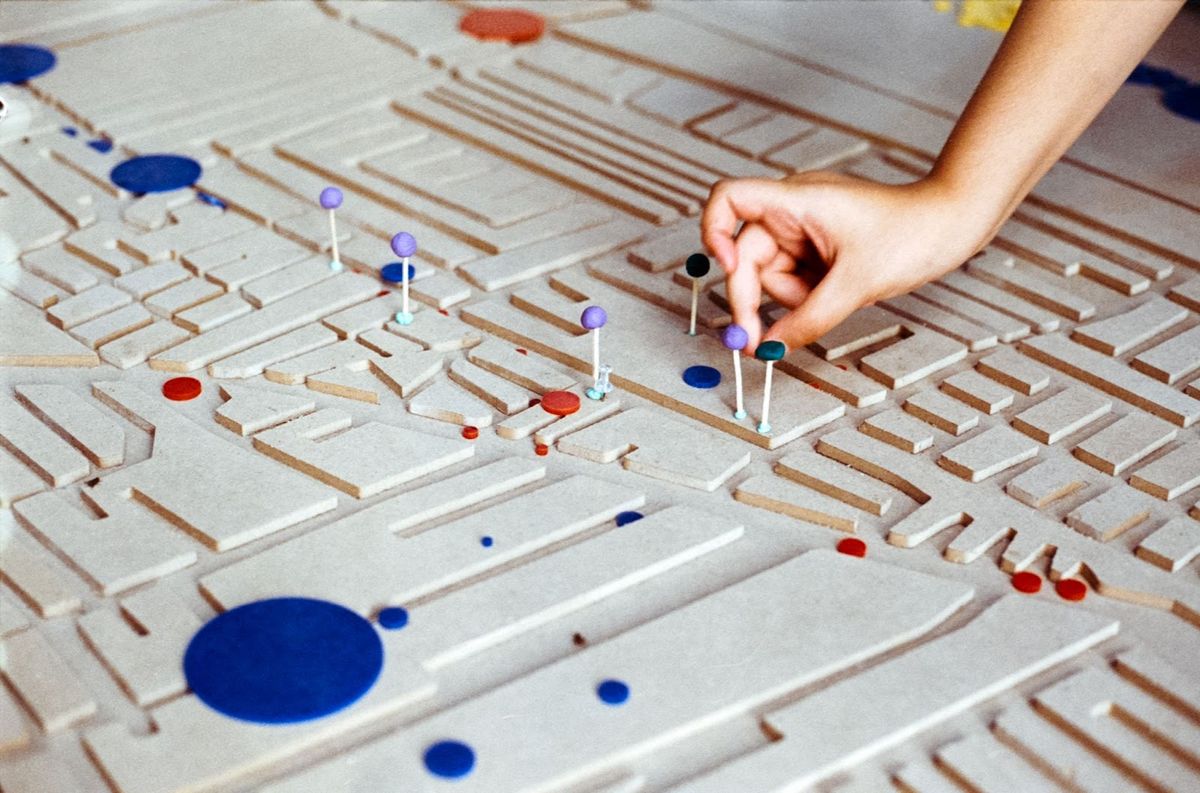 Sound Donation
​​The result of the Soundmark workshops orgainized during the show was presented as a series of music albums based on different time of the day, which is an archive of the prototypes made by participants, showing how to design interventions that reflect not only on the physical tissue of the city but also on sensory experiences such as sounds. The album covers were designed by Seba Abouyoussef who, besides being one of the workshop participants, is a constantly learning and observing architect/visual artist. Photo Gallery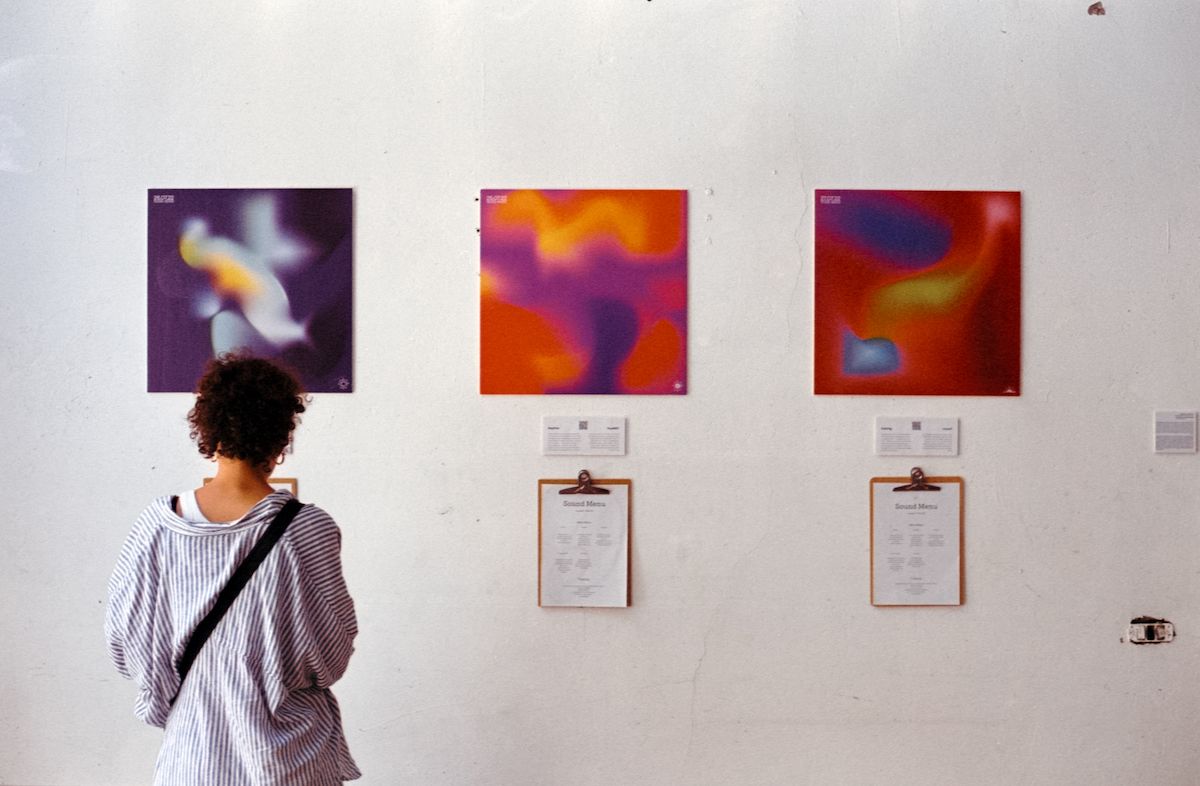 Dreaming in Ard El Lewa
​​Sounds of kids, roosters singing. The sounds of traffic and car horns. Sounds from woodworking studios. Sounds of "Robabecciah'' to collect recycled goods. Giza-based music producer Ali Kaliuby composed a piece of music using some of the iconic sounds of Ard al-Liwa, which were collected through the workshops initiated by for Cities. Ali's work always tries to embed deep emotions in his music using combinations of sound. Listen the music from here .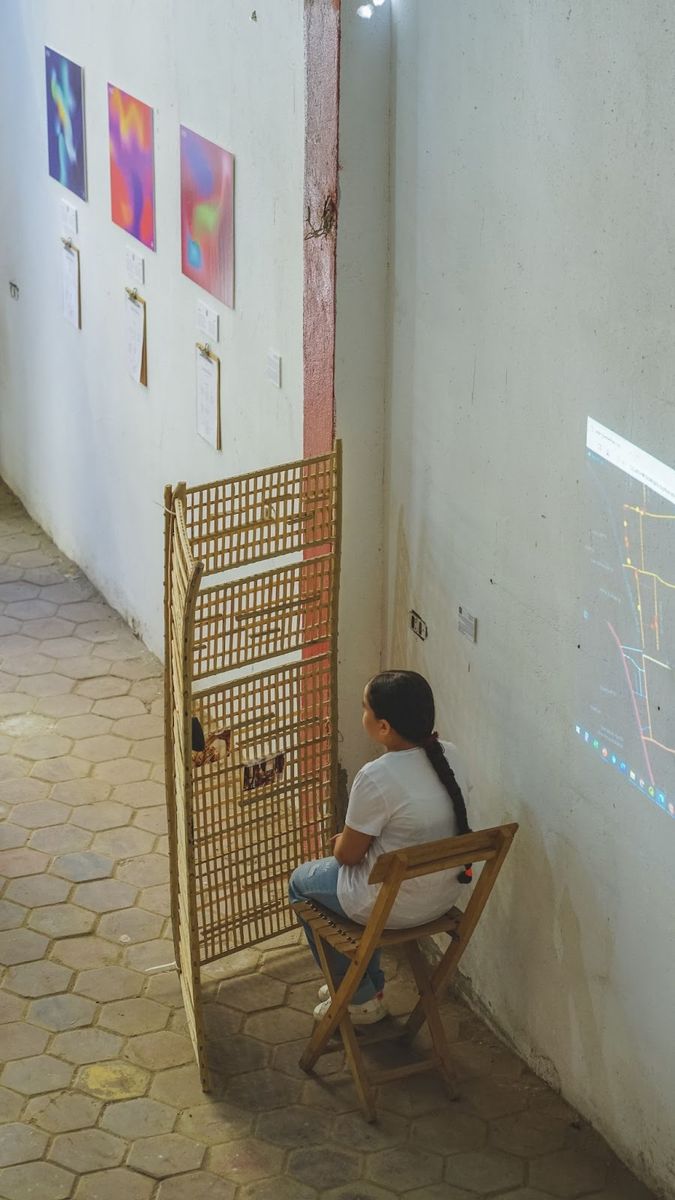 Urbanist Kit / Audible Cities
The Urbanist Kit is an educational tool created to allow people to learn and acquire the skills necessary to become an urbanist of the next generation. This kit is packed with various mini exercises to explore the sounds of the city, building on interests relating to music, cities, and architecture, and co-imagining what our cities could be through an alternative soundscape. Each exercise is self-contained, so you don't have to follow the order. Customize it to fit your own needs.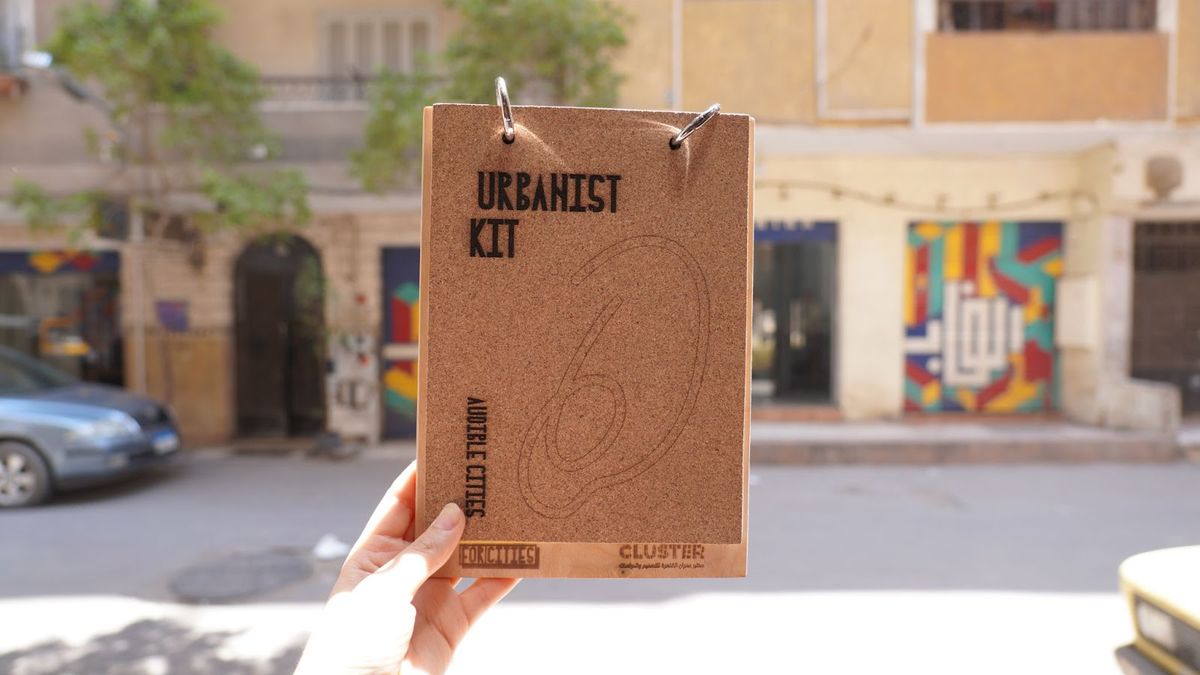 Sound Observations
A series of posters, photo journals, research findings by CLUSTER team. The featured works include "Sound Memories of the 'Good' Sahel" by Salma Elbasty, "Summer Sounds" by Reem Ayman, "Cairo, 'the City that Never Sleeps'" by Alia Abdelghaffar, "Walking Home Stress" by Youssra Zakaria, and "If Cities Could Speak" by Khaled Ragab, Objects in Mirror are Closer than they Appear by Amin El-didi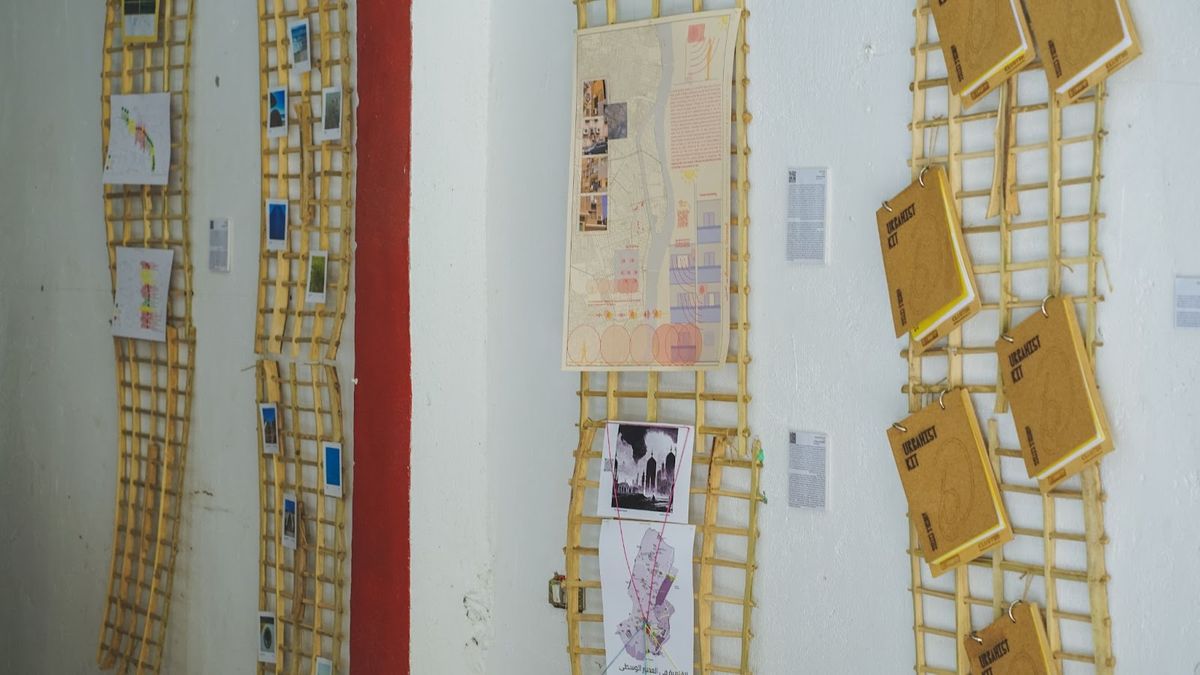 Live performance
A live session run by a musician and architect Mostafa Khalil that mixes the soundmarks collected through the workshops, inviting participants to join and encourage feedbacks.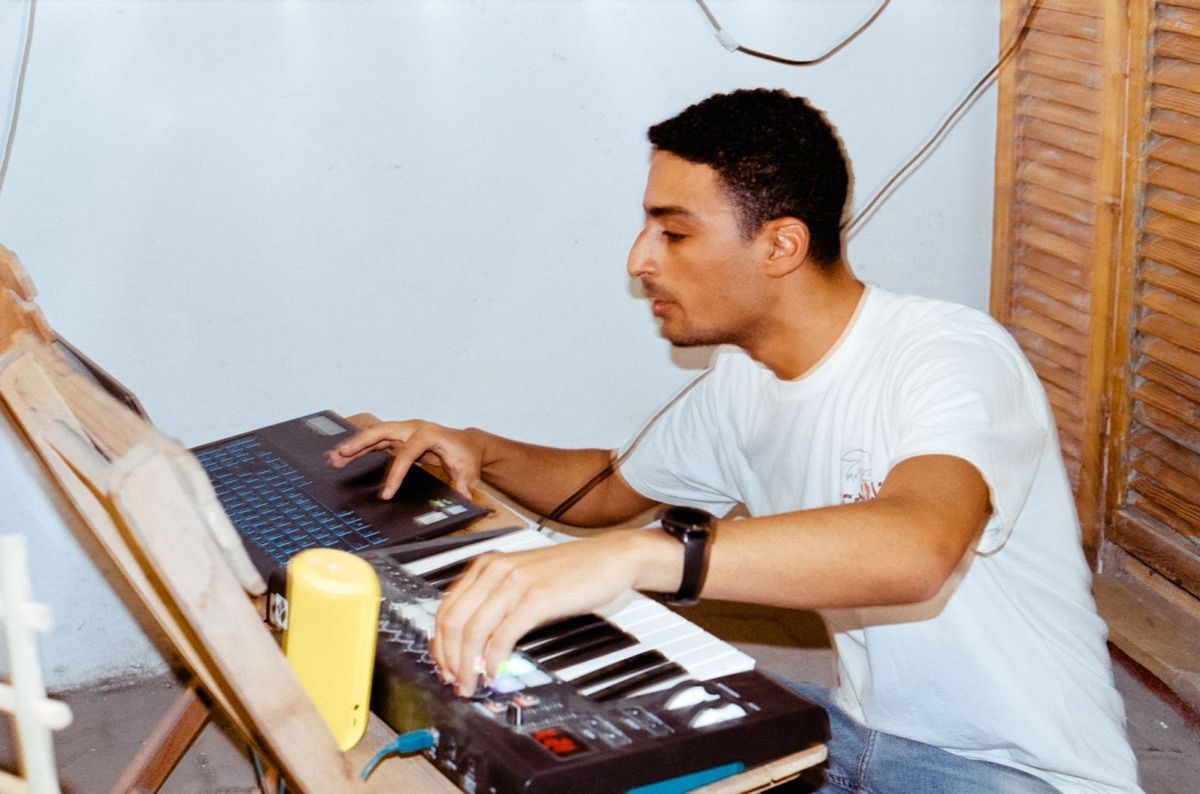 Imagination of places
Musa is the founder and principal artist of the Made with Love studio in Nairobi, Kenya. For this exhibition, Musa created an artwork inspired by the theme of Afro-futurism and the expanding city of Cairo.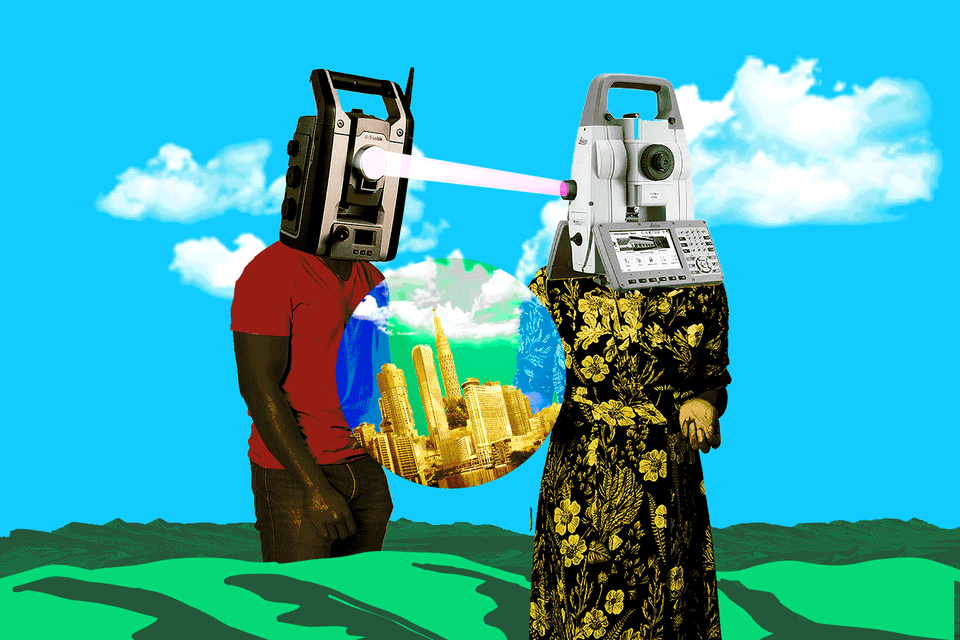 Workshops & Activities
Hover to see details! ↓
Collaborator & Venue
CLUSTER
Cairo Laboratory for Urban Studies, Training and Environmental Research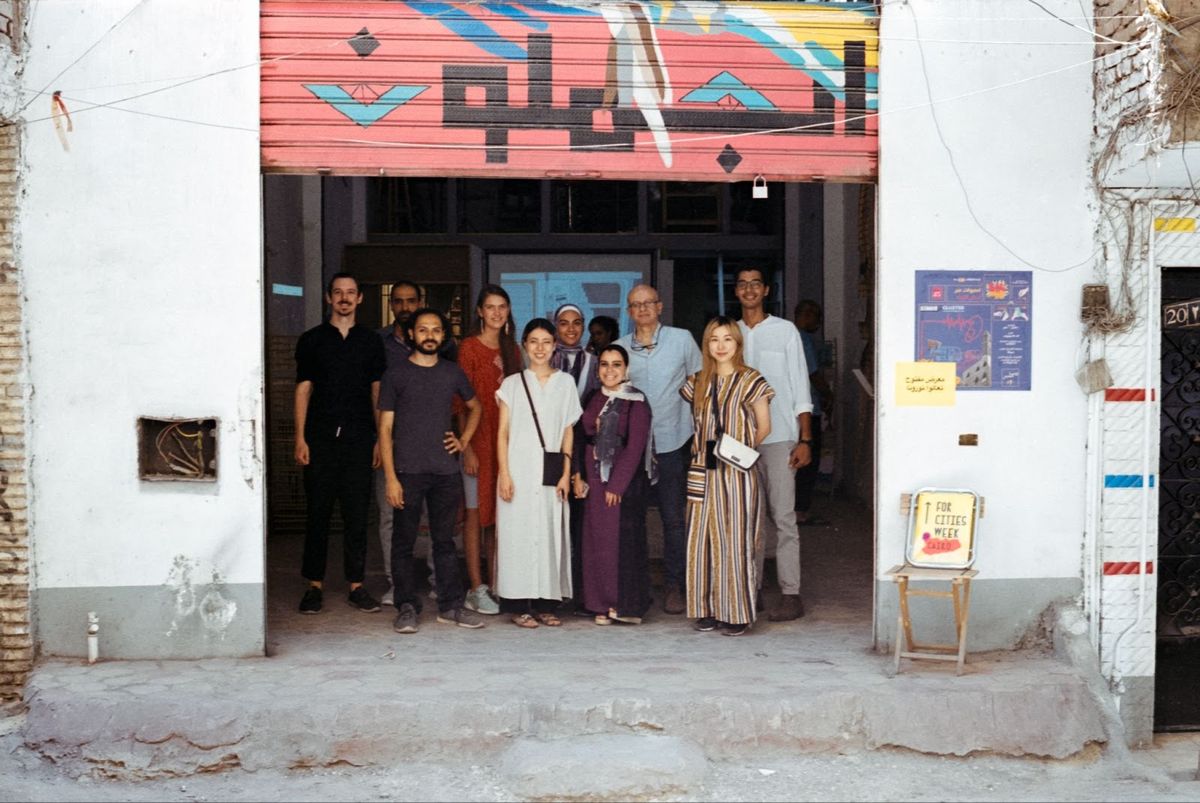 Alfabrica / Al Del Lowa
Alfabrica is a fabrication lab with equipment both digital such as a 3D printer, laser cutter, and a CNC router, and manual workshop tools.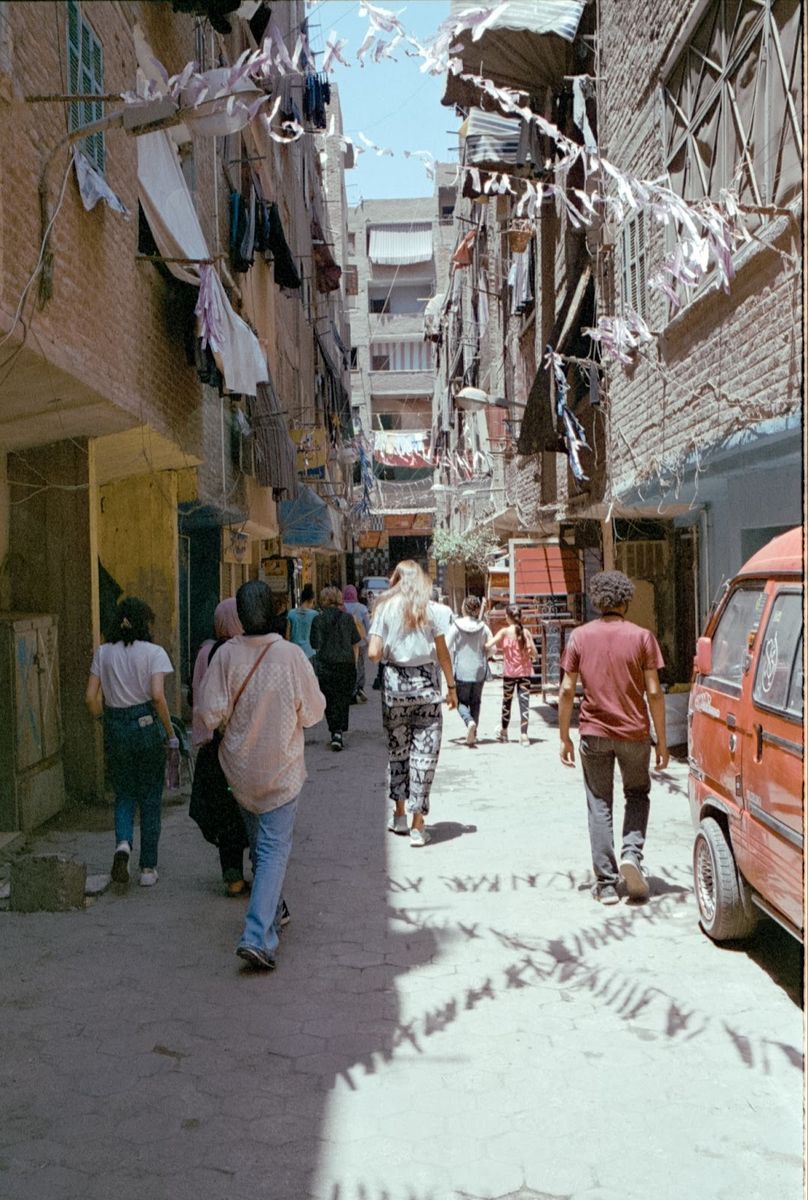 GIS friends
Gisfriends is a consortium of geo-analysts and researchers based in Moscow, Russia, with extensive experience in urban studies and city planning.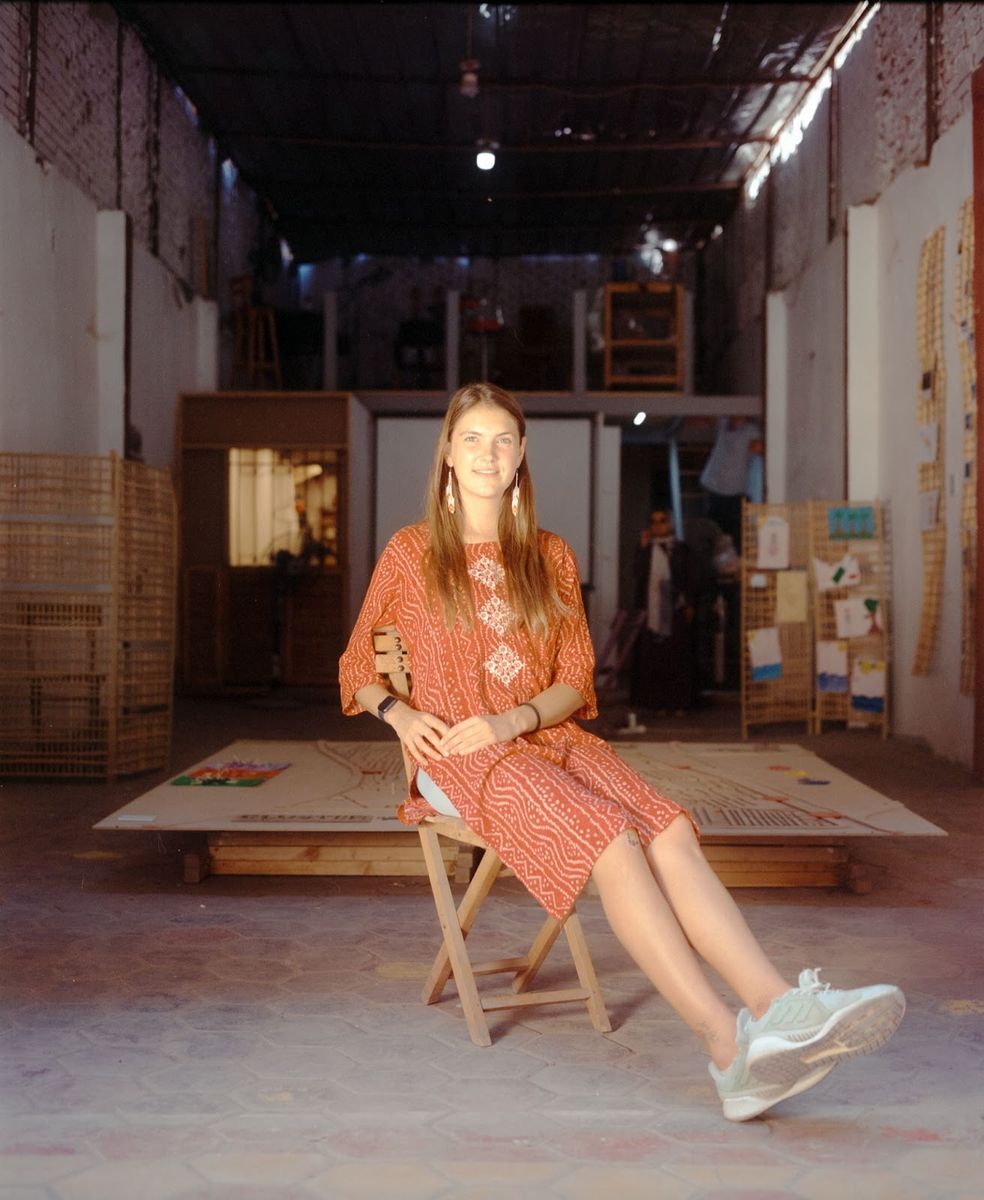 Ebrahim Bahaa-Eldin
Ebrahim Bahaa-Eldin is a multi-disciplinary artist and a self-taught photographer currently based in Cairo. You can see his wonderful photos of the week in here .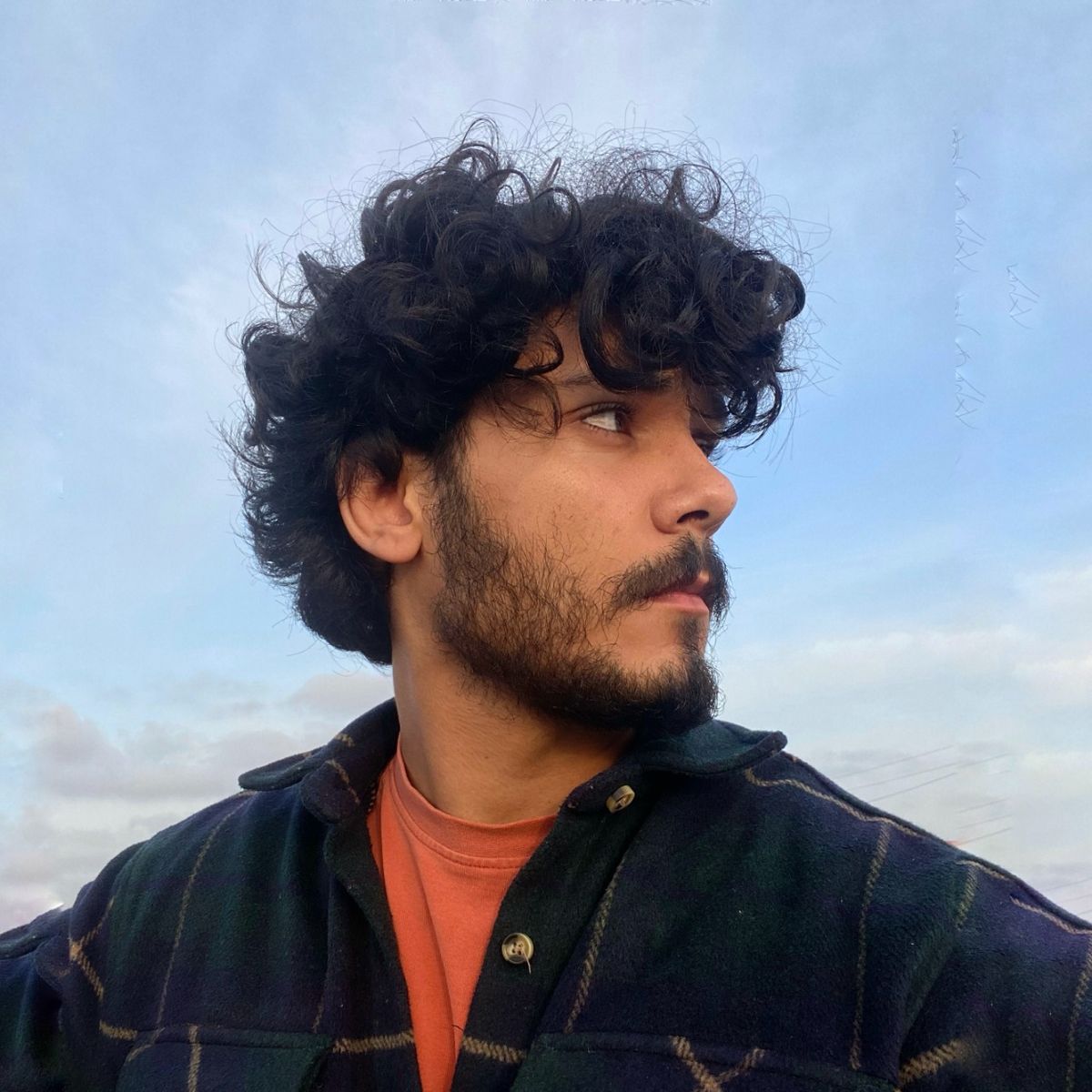 General info 📍
Pop Up Exhibition
2022 / 7 / 29(Fri), 7 / 30(Sat)12:00 - 19:00 @ AL-GAMALON (ALFABRIKA)
Workshops
2022 / 7 / 25 (Mon) ~ 30 (Thu)
Admission:Free
Selected Ideas
Exhibitors