Global Exhibition For Cities Week 2021
A city as a work of art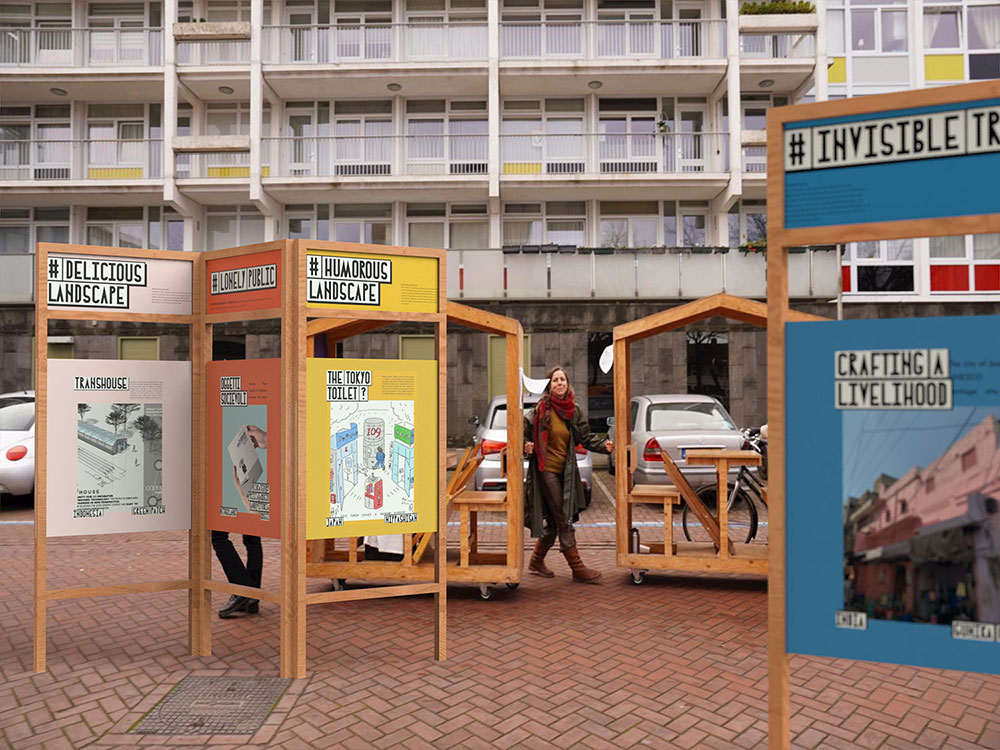 Statement
We believe that a city could be a work of art — a place that we can make and change with our own hands, a place where we don't merely dwell. The French philosopher Henri Lefebvre once claimed the right to be part of the city as an "oeuvre", i.e. the right to belong to, and to co-produce, urban spaces. This is the thing that we believe gives life to our everyday urban lives, and that creates personalities and stories in cities to make them worth living in.
For Cities Week 2021 is more than an exhibition — it is a festival that takes place in three Asian cities: Tokyo, Kyoto, and Taipei, with the possibility to expand even more into the rapidly changing urban landscape across Asia in the upcoming years. It includes exhibitions, workshops, events, performances, pop-up shops, meetups, lectures, and short term projects over the course of one week per location to connect members of the for Cities network and discover new talent to take collective action.
This is an opportunity where ideas that have been submitted to the for Cities platform will be presented to the general public, as well as for local urbanists to meet each other and find future collaborators. This open call provides emerging and under-recognized urbanists based in Asia with the necessary resources to present an exhibition in For Cities Week 2021. The selected ideas will receive support from a for Cities team in preparation for the exhibition, including a studio visit, installation guidance, and other opportunities depending on the nature of the work.
Theme
The exhibition will be structured around the following campaigns;
Access
Nishiike Valley , Tokyo (23th - 30th October 2021)
Nishiike Valley has opened in April 2021 in western Ikebukuro, Tokyo. Within its 3000㎡ property, it includes Japanese tradiional style house, co-working space, shared kitchen, plaza, farm, restaurants, and private roads, and rooftop.
Address: 5 Chome-12-3 Nishiikebukuro, Toshima City, Tokyo 171-0021
HP (JP): https://nishiikevalley.jp/
Bridge To, Kyoto (8th - 14th November)
Bridge to Kyoto is a residence for urbanists as well as an event, workshop, and gallery space. Anyone who considers themselves part of the phenomenon of "the city" is welcome to stay and use the space.
Address: 28-3 Jōdoji Banbachō, Sakyō-ku, Kyoto, 606-8412
HP (EN / JP): https://www.brdg.to/
Taipei - coming soon!
Contact
Supported by
The Japan Foundation Asia Center